FIXED PLASTIC BOX
Southern Plastics Co., Ltd - Proud to be the preferred unit chosen by partners in the field of manufacturing and supplying Danpla congurrated plastic sheets and containers that meet ISO 9001:2000 standards with outstanding advantages. Below is information about the Fixed Danpla Box.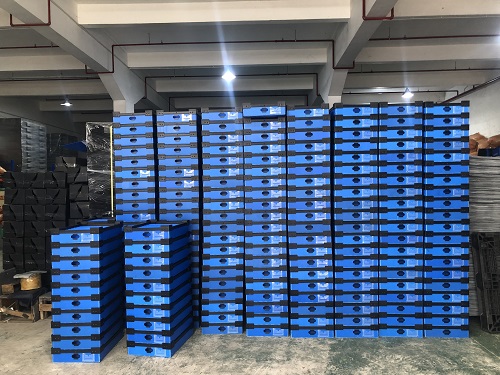 1. General product information:
✦ Material: Virgin PP Danpla congurrated plastic
✦ Size: Custom design according to customer's request
✦ Product thickness (min/max): 3-5mm
✦ Color: Blue, green, red, yellow, white, black
✦ Others: Printed logo, stamp bag, dust cover
2. Advantages/features:
➯ Load capacity: 20-30kg, product life: 3-5 years, waterproof, custom size
➯ Used for packing goods to transport, storing products in the factory
➯ Delivery time: 4-5 days from the date of receipt of PO
➯ Payment method: 30 days from invoice date
3. Company strengths:
✓ Highly skilled staff with modern production lines
✓ Attentive and dedicated service
Special: Get order according to all technical and aesthetic requirements of customers.
We are committed to providing our customers with the best quality products!